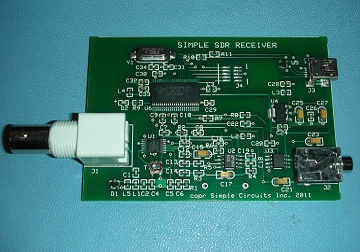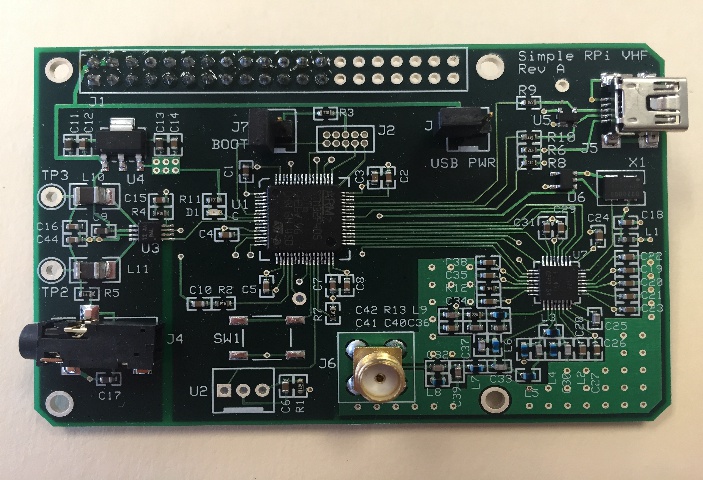 Simple Circuits Inc.

Simple SDR Radios

The Simple Circuits "Simple SDR Receiver" is a software designed radio receiver covering 3.5 to 18 MHz and built around a Cypress PSoC3 device. A paper describing the design was presented at the Tucson Amateur Packet Radio annual Digital Communications Conference held in September 2010. The paper is available on the TAPR website.

The March/April 2012 issue of the American Radio Relay League QEX magazine contains an article describing the updated receiver design. All source code and compilations are also available from the links below. Have fun!


Documents

Purchase Simple RPi Transceiver / TNC

Copyright 2017 Simple Circuits Inc.

Sorry, but the receivers have been sold out and are no longer available for purchase.

The Simple Raspberry Pi VHF Transceiver and TNC is a board that attaches the the Raspberry Pi Computer. This board contains both a 144 to 148 MHz radio and a terminal node controller (TNC). Together with the Raspberry Pi, this creates a complete APRS iGate for amateur radio use.

Simple Raspberry Pi VHF Transceiver and TNC

Simple SDR HF Receiver

Please read the manual BEFORE ordering to understand the radio's capabilities and limitations.

The Simple RPi Radio sells for $99.00 and includes free shipping within the USA via USPS Priority Mail. For other countries, contact us via email for shipping costs. California residents also pay 8% in sales tax.

NO Raspberry Pi is included with the radio. Only the radio board. No enclosures are included.

The radios may be purchased by sending a check to our mailing address or by the PayPal buy button below. PayPal does not require any PayPal account. Their credit card processing is secure. Simple Circuits does not have any access to your credit card information.

Units are in stock and usually shipped within one to two business days after receipt of funds.